RECENT WORK
from Unless Pictures

RIDE SHORTS

we're executive producing 6 short films from diverse Qld creatives through the RIDE shorts program.

PREMEIRING AT BRISBANE INTERNATIONAL FILM FESTIVAL 2021

RIDE Partners Screen Queensland, SBS, Madman Entertainment and The Post Lounge.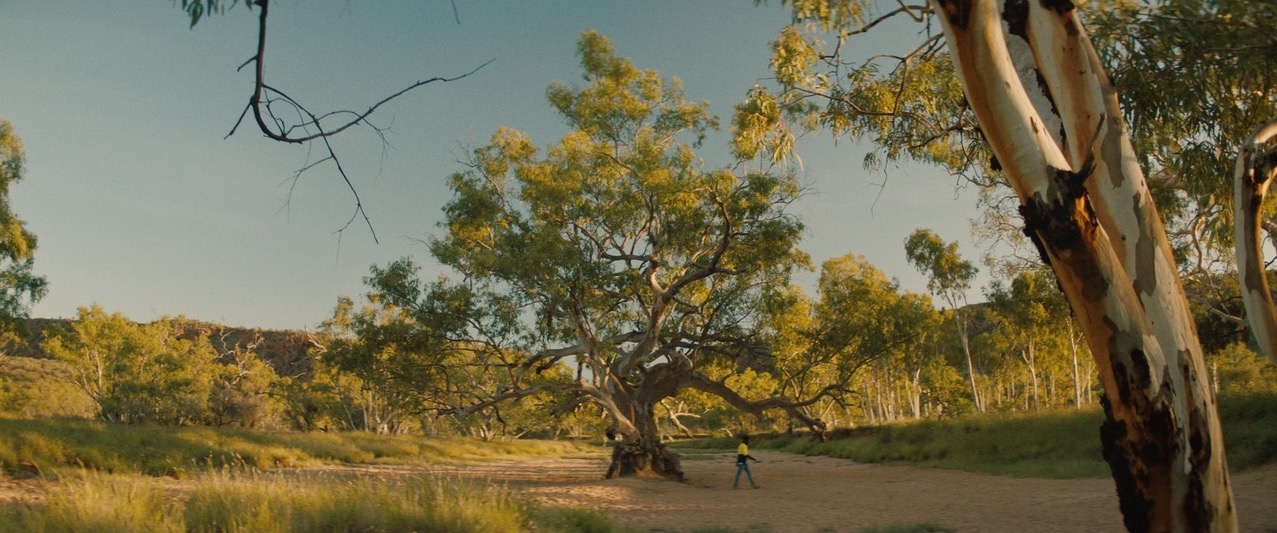 NO ORDINARY BLACK SHORTS

two short films shot in Alice Springs, produced by powerhouse Tanith Glynn-Maloney




EXECUTIVE PRODUCED WITH ORANGE ENTERTAINMENT CO.


Writer/Directors: Viviana Petyarre, Tanith Glynn-Maloney
Producers: Tanith Glynn-Maloney, Stephanie Westwood
EPs: Meg O'Connell, Dan Lake, Kurt Royan
Associate Producer: Jackson Lapsley Scott





RETROGRADE
a six-part narrative comedy about a group of 30-somethings drowning their sorrows in a virtual bar.
2020 ABC TV & IVIEW
WATCH
CO-PRODUCED WITH ORANGE ENTERTAINMENT CO.


Produced by Unless Pictures and Orange Entertainment Co.
Creators: Mark O'Toole and Meg O'Connell
Producers: Meg O'Connell, Dan Lake and Jackson Lapsley Scott
EPs: Meg O'Connell, Kurt Royan, Que Minh Luu and Andrew Gregory
Writers: Anna Barnes, Declan Fay, Michelle Lee and Meg O'Connell
Series Director: Natalie Bailey
with Pallavi Sharda, Illai Swindells, Maria Angelico, Esther Hannaford, Max Brown and Nick Boshier.

MODERN ANXIETY
a music video for UK recording artist Josef Salvat set entirely within the UI of an iPhone.
2019 SONY MUSIC UK WATCH


Produced by Unless Pictures
Directors: Meg O'Connell & Joseph Salvat
Producers: Meg O'Connell & Jackson Lapsley Scott


TEMPLETON
a murder mystery set in an exclusive boarding school for the children of the elite, where the kids speak Latin, the uniforms are haute couture, and the dark secrets run deep.

2021 IN DEVELOPMENT WITH SNAPCHAT + SCREEN AUSTRALIA

CO-PRODUCED WITH ORANGE ENTERTAINMENT CO.






THE FUTURE

Unless Pictures is developing a slate of original work, supported by Screen Queensland Enterprise funding.
PREVIOUS WORK
before Unless
CONTENT
a seven-part comedy about a wannabe influencer's rise to fame and the friendship she sacrifices to get there. all set on her iPhone.

Winner | Rose d'Or Social Media and Video Series 2020
Nominee | AACTA Best Online Series 2019
Nominee | International Emmy® Best Short-form Series 2019
Official Selection | Berlin Webfest 2019


2019 ABC IVIEW WATCH
PRODUCED BY LUDO STUDIO
with Charlotte Nicdao, Gemma Bird Matheson
Writer: Anna Barnes
Producer: Meg O'Connell
Director: Daley Pearson, Walter Woodman
EPs: Meg O'Connell, Que Minh Luu, Daley Pearson & Charlie Aspinwal

ROBBIE HOOD
a six-part series about a band of friends who steal from the rich to give to their mates — for a good cause!
Winner | AACTA Best Online Series Winner 2019
Winner | Berlin Webfest Best Online Comedy Series 2019
Winner | Screen Producers Australia Online Series of the Year 2019
Offical Selection | Canneseries 2019
2019 SBS ON DEMAND
WATCH PRODUCED BY SINCE1788 PRODUCTIONS AND LUDO STUDIO
Created by Dylan River & Tanith Glynn-Maloney
Writer: Dylan River & Kodie Bedford
Director: Dylan River
Producer: Tanith Glynn-Maloney, Meg O'Connell
EPs: Sue Masters, Daley Pearson & Charlie Aspinwal
DOODLES
a digital series bringing kids' sketches to life
Winner | International Emmy® Award for Kids Digital 2016
Winner | Screen Producers Australia Online Series of the Year 2017


2018 ABC
WATCH
PRODUCED BY LUDO STUDIO
GRACE, WHO WAITS ALONE
a slow feature about a woman caught between despair and delusion in a subtropical summer
'beautifully minimalist & highly accomplished' — Senses of Cinema
Best Script | Arte Non Stop Beunos Aires
Official Selection | Queensland Film Festival
Official Selection | Chicago Art House Film Festival
2016 GFS
TRAILER